Mesquite Police-Community Video Partnership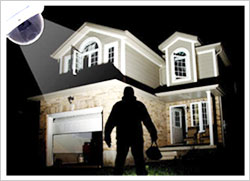 The Mesquite Police Department works in partnership with the citizens and businesses in our community to prevent and address criminal activity. Many properties in the city currently operate private surveillance systems. If a crime occurred nearby, they may not be aware that their surveillance system captured information that could help solve the crime. Likewise, the police department may not be aware that there are private surveillance systems in the area that could provide important information about the crime.

The Mesquite Police Department is asking residents and businesses across the city to register their privately owned surveillance systems so the police department will know where they can find surveillance cameras that may assist in their investigations. In the event that a crime occurs near their property, citizens who have registered through this program may receive an email notifying them about the crime and requesting access to their video footage for investigative purposes. The Mesquite PD will have no direct access to the surveillance systems.
If you have questions about the video registration program, please contact
Torrey Rhone at trhone@mesquitepolice.org or Steven Contreras at scontrer@mesquitepolice.org.